"You bring the cake and we will do the rest"
Here at Hoppers Indoor Sportz, we've got the most convenient children's party packages, and as our slogan implies, we handle everything (except for the cake).
A Hoppers Indoor Sportz Party gives your child an opportunity to play two indoor sports with their closest friends and family, while you can take a load off and watch from our bar area.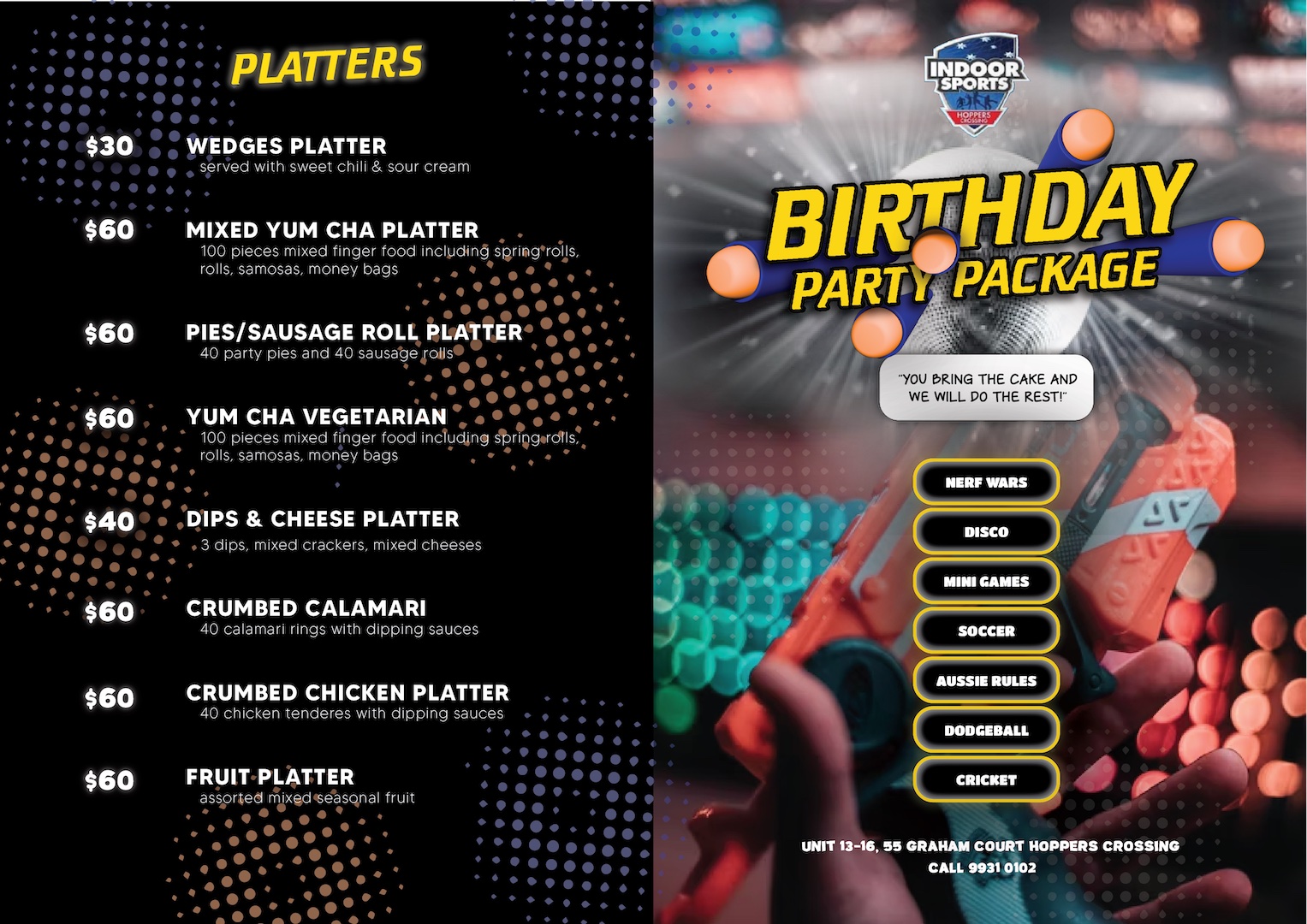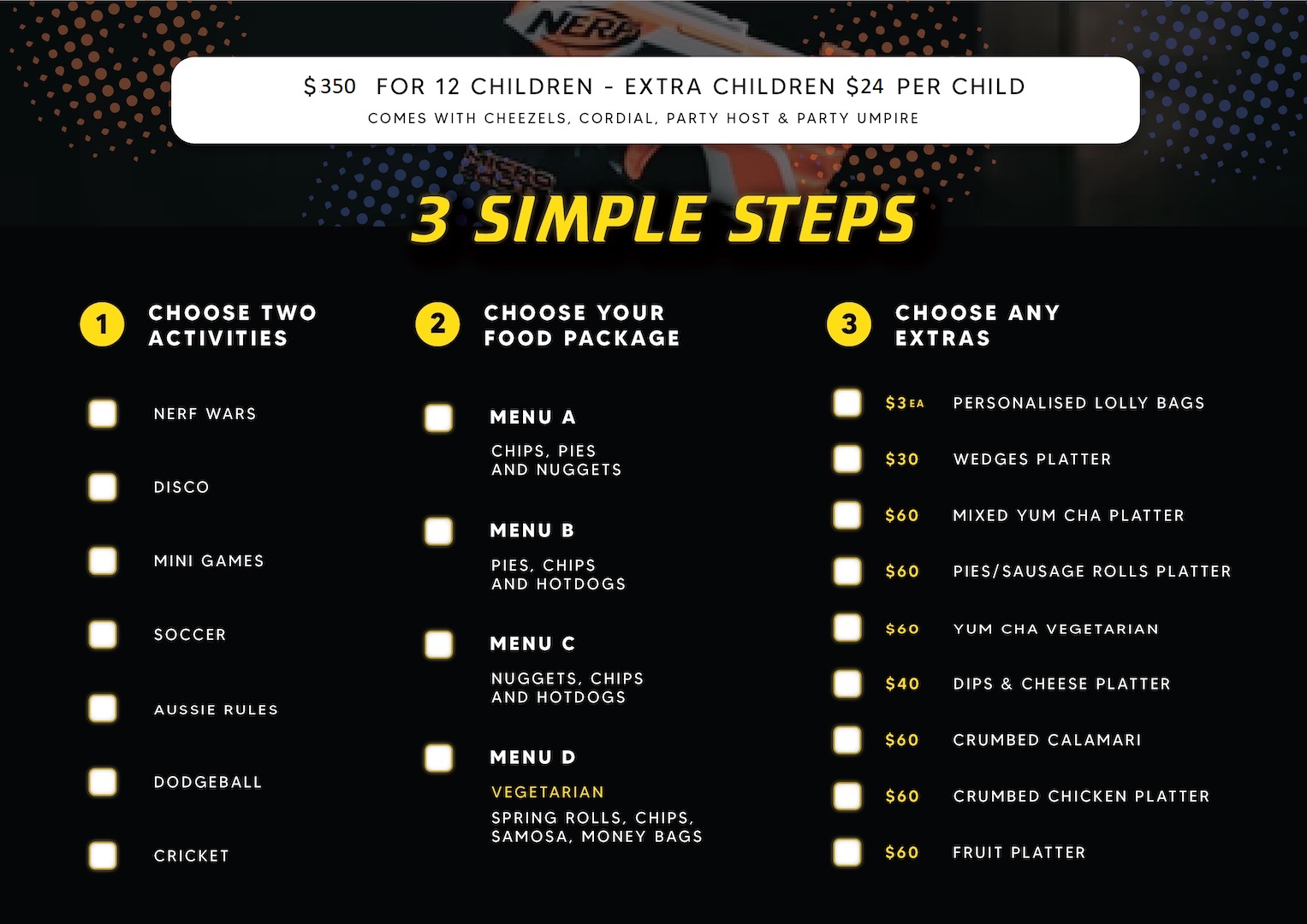 (Download & print your party invitations – PDF 541KB)
To organise a party for your child, or for any further information you can either drop us a line, or call us on 0473 827 896.